PLUS Intro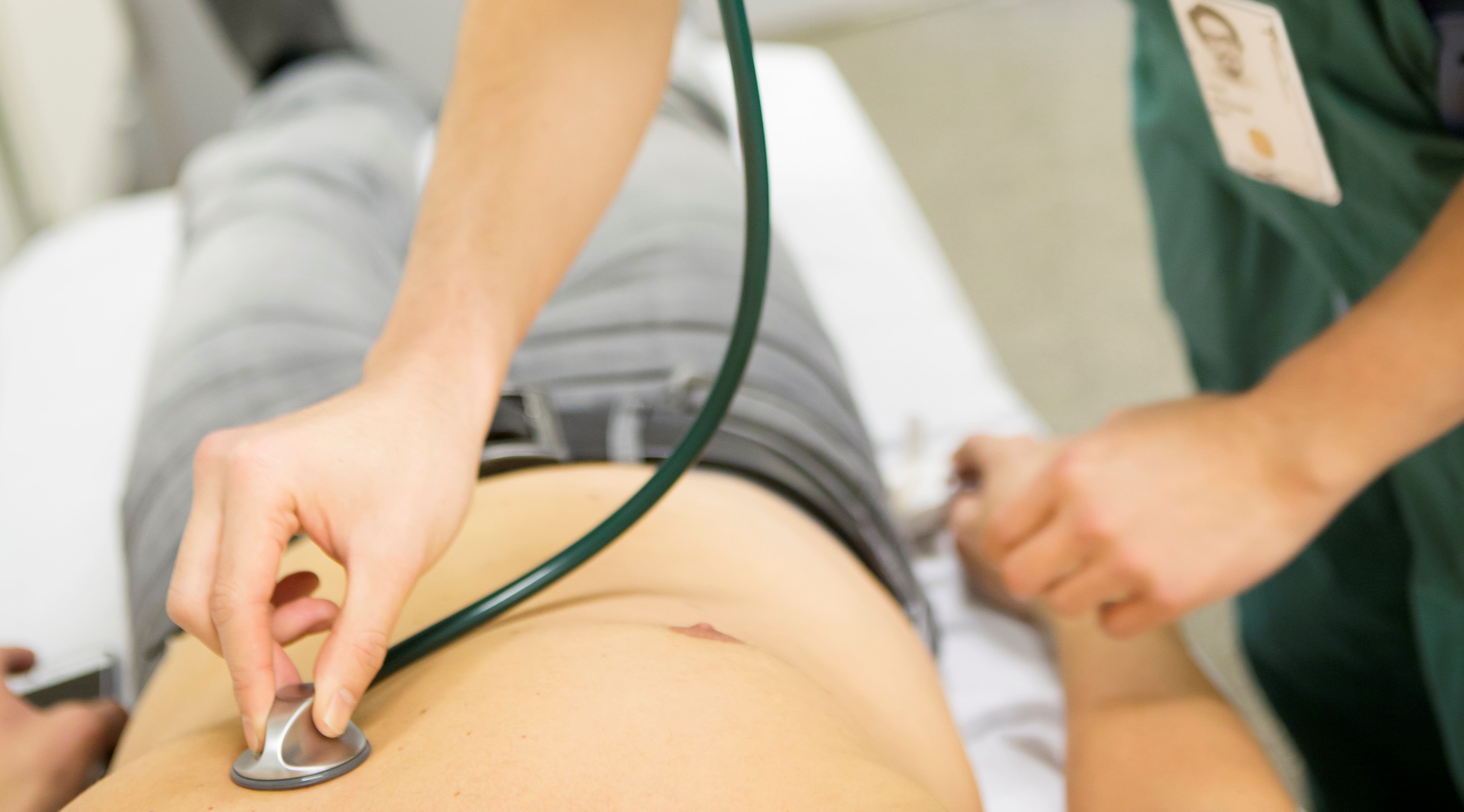 Course in Swedish language with introduction the health care system for newly arrived doctors and nurses
Region Västra Götaland and the Public Employment Service (Arbetsförmedlingen) arrange courses for new arrivals with a degree in medicine or nursing from a country outside of the EU. Learning the language is crucial for health care personnel and we can now offer Swedish language education at an early stage. The purpose is to shorten and facilitate the participants' process of applying for a Swedish licence in order to get an employment within the health care sector.
Application and admission process
The selection of participants is made by Region Västra Götaland and Arbetsförmedlingen. We prioritize the following selection criteria:
- The applicant must reside in Region Västra Götaland
- The applicant is not an EU citizen
- The applicant is newly arrived from a country outside of the EU
- The applicant is either a medical doctor or a nurse with a university degree
- A labour market assessment is performed
- Selection is made from a gender-based perspective
- Personal ability and suitability
Course extent, content and aim
The course extent is teacher-led instruction two days a week and about two days of self-learning. The course is maximum one year. The course will be held at two different language levels, one at beginner's level and one at lower intermediate level depending on the applicants' language skills.
The aim is to head towards language level C1 and to prepare the participant for the next step in the evaluation process for Swedish licence. There will be continuous tests and follow-ups during the course to evaluate the participant's progression.
The course consists of several stages of language tuition:
- Basic course in Swedish language
- Swedish as a second language with an orientation towards healthcare
- Medical Swedish
The course also consists of supplementary activities:
- Introduction to the Swedish health care system
- Matching towards the labour market
Application and course start
There will be four course starts during 2016 and 2017. The first course started on 8 February 2016 and was immediately over booked. The next course start is 7 June 2016 and is open for registration. Application deadline is 1 May 2016. Applicants will be contacted on 9 May.
If you want to apply to PLUS Intro, you are welcome to apply on the link below. The admission process starts on 2 May and we will select applicants on the basis of the criteria mentioned above.
Travel expenses
If you are an asylum seeker, you can apply for a grant for travel expenses from Migrationsverket. If you are registered at Arbetsförmedlingen, you can apply for a grant for travel expenses from Arbetsförmedlingen. In order to apply for a grant, you shall bring your letter of acceptance to your accommodation site or to your personal administrator at Arbetsförmedlingen.
Declaration of interest to be part of PLUS Intro
Updated: 2016-04-28 12:24
---